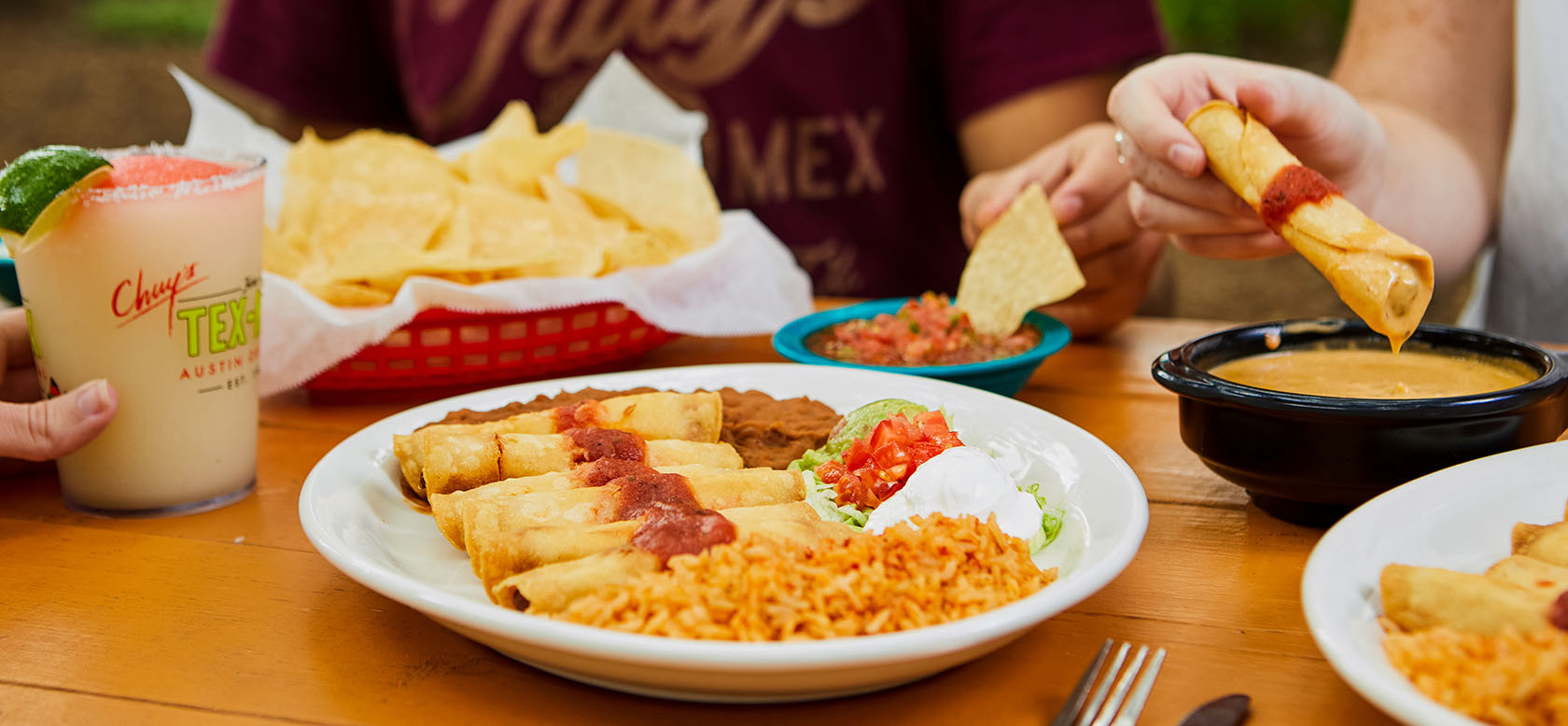 Keep Up With Chuy's
We always have something cooking up at Chuy's.
Go on a flavor vacation

Fresh-Mex. Good Vibes. Limited Time. Departing on June 4!

Go on a Sip-A-Way

Check out our refreshing springtime drinks including Tito's Frozen Lemonade, here for a limited time only!

Ace your graduation party with Chuy's

You bring the people and we'll bring the fun and flavor!

We're getting cheesy! Check out our new food and drink specials.

Chips. Dips. Sips. We've got it all!