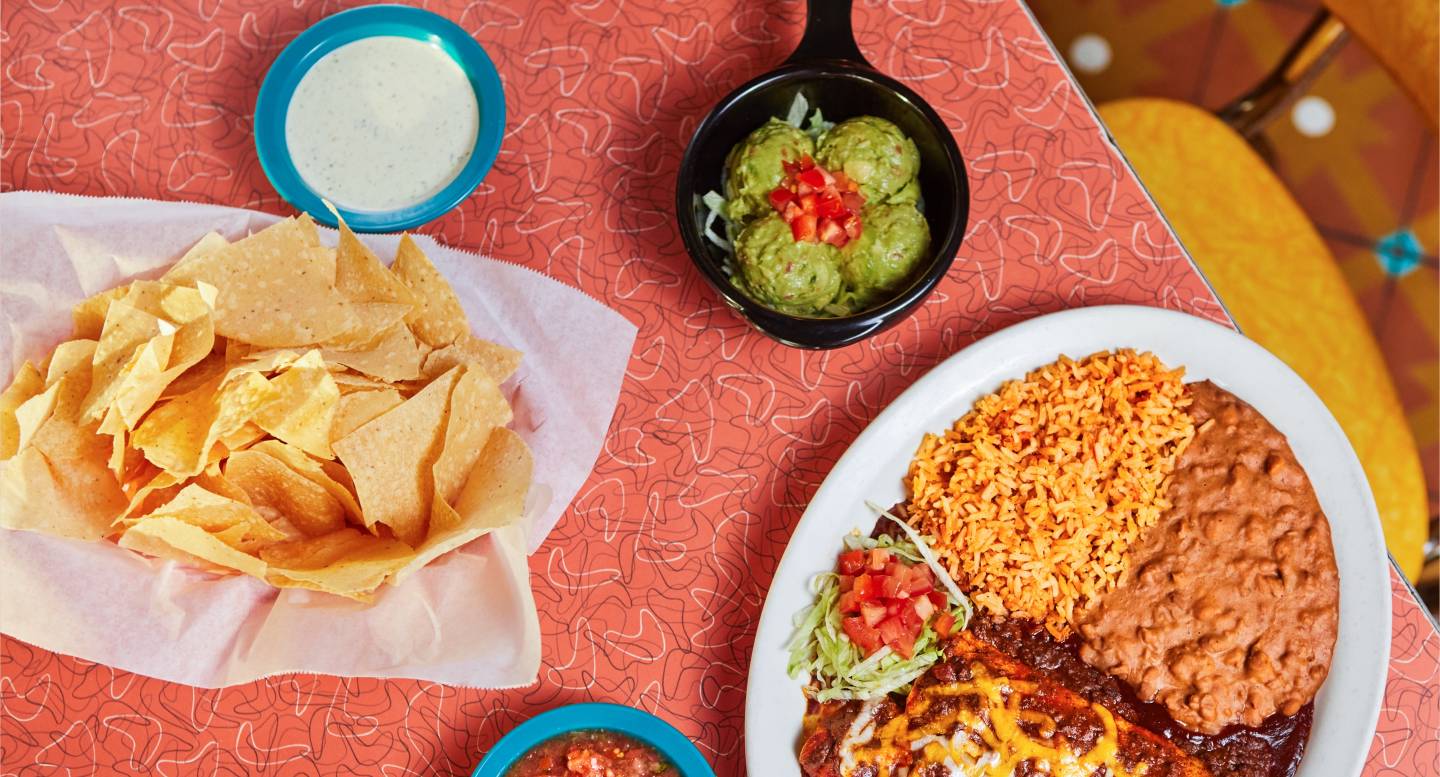 THE CHUY'S DIFFERENCE
What makes Chuy's so delicious, you ask? It's not a secret - it's quality.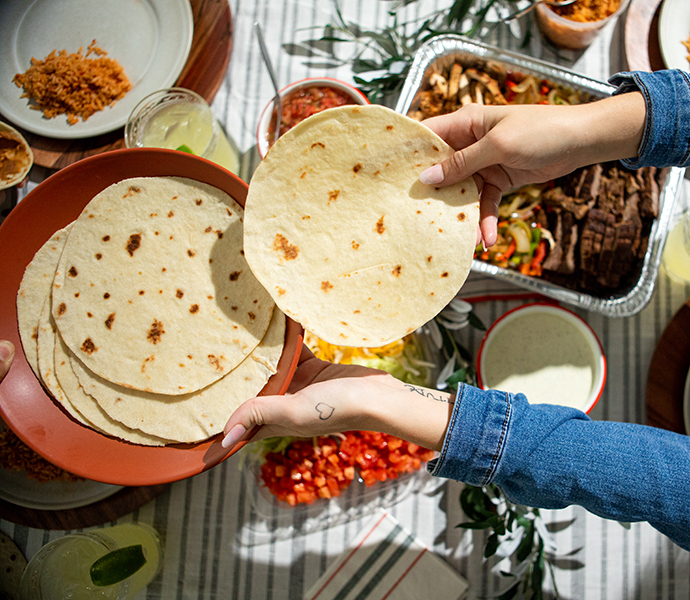 Handmade Tor­tillas
A fresh tortilla is the key to any great Tex-Mex meal. Here at Chuy's, we make our tor­tillas by hand all day long. When you walk through the door your tortilla probably hasn't been made yet. We have flour and corn to suite your every taste!
Fresh, never frozen
Why serve frozen food when you can serve it fresh? Every dish at Chuy's is made from scratch each day in our kitchens. Our produce comes in every morning, and we care­ful­ly pick through each box to make sure we have the best ingre­di­ents to make your favorite Tex-Mex meal. Fun fact – The freezers at Chuy's are about the same size as the one you have in your house. It's all about fresh, y'all!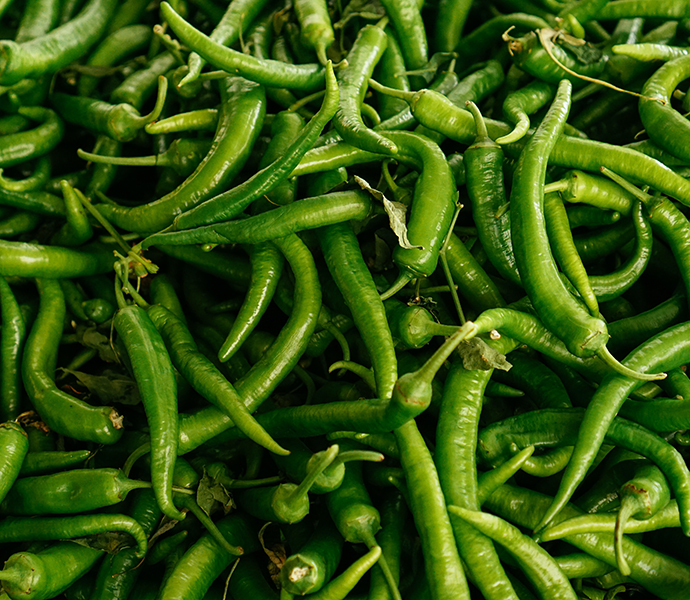 New Mexican Green Chiles
Chuy's love for the green chile dates back to 1989 when our founders traveled to Hatch, New Mexico, in search for the perfect pepper to com­pli­ment our authen­tic Tex-Mex. The unique climate and rich soil of the Hatch Valley are the key to the green chile's leg­endary flavor. You'll see these special chiles through­out our menu and high­light­ed in two of our most famous sauces. 10 SIGNATURE SAUCES
We are kinda obsessed with homemade sauces, and we make them from scratch each and every day here in our kitchens. Our sauces range from the mild Tomatil­lo to the spicy hatch Green Chile Sauce. Each has a flavor all its own and com­pli­ments our fresh Tex-Mex per­fect­ly. Ask your server to try a new sauce today!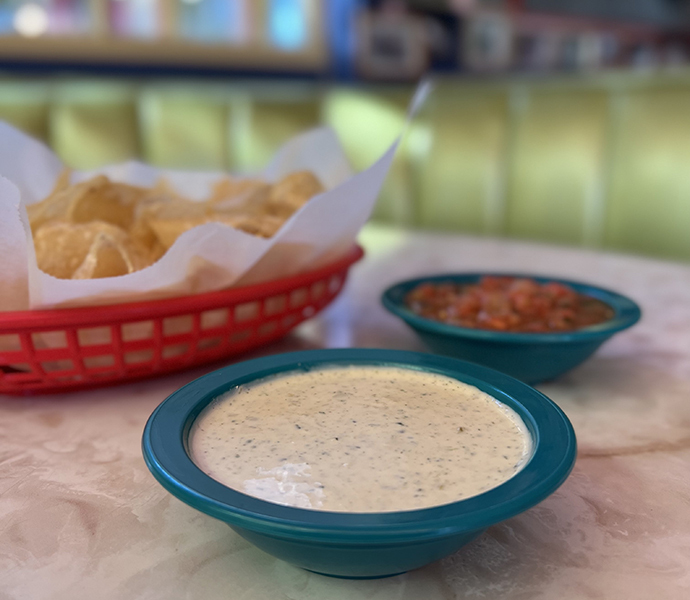 Creamy Jalapeño – It's not a secret anymore!
This famous sauce started as a homemade salad dressing and now has an inter­na­tion­al fol­low­ing. You can pour it, dip it, or, as we've seen on TikTok, sip it. There's no wrong way to eat Creamy!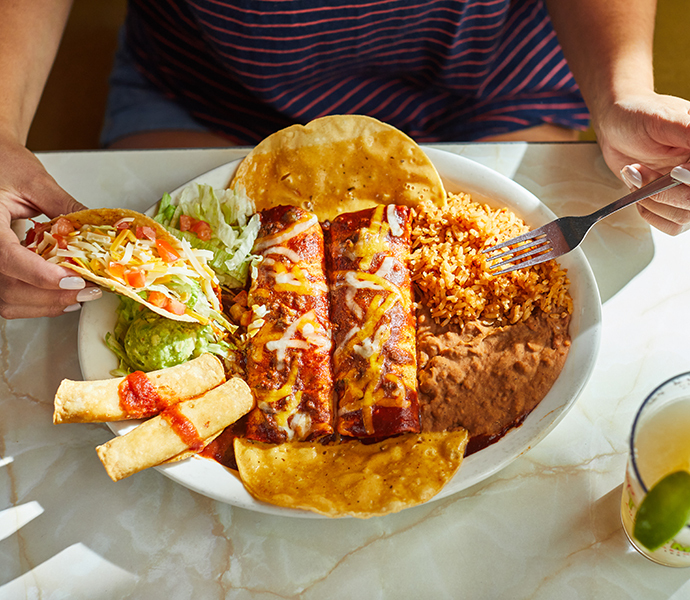 Huge portions at a great price!
Everything's bigger in Tex-Mex! We are known for our huge plates of fresh food that will satisfy any hunger at a price that leaves you enough to order the queso too. From our sizzling fajitas to our enormous combo plates – You won't just leave full; you'll probably need a to go box! Go ahead, order the queso. You know you want to.
Fresh-Squeezed Lime Juice
The com­mit­ment to quality doesn't stop at our food. We care just as much about those drinks that you love. Our bar­tenders come in extra early each morning to hand-squeeze limes so that your favorite Chuy's mar­gari­ta is made with only the freshest base. Why drink sugary, powdered mixes when you can have the real thing?