We're getting cheesy! Check out our new food and drink specials.
Say cheese! New food specials are here! We've got new $5 Chips 'n' Dips weekdays 3-6 p.m.*
Don't worry our signature Queso isn't going anywhere...ever! It's hard to believe it but you can make our Queso EVEN BETTER. Check out these options:
Level up your Queso by making it a Compuesto - that means "add everything" in Tex-Mex. (Not really but you know what we mean...) Compuesto is our signature queso topped with a scoop of ground beef, guacamole and fresh pico!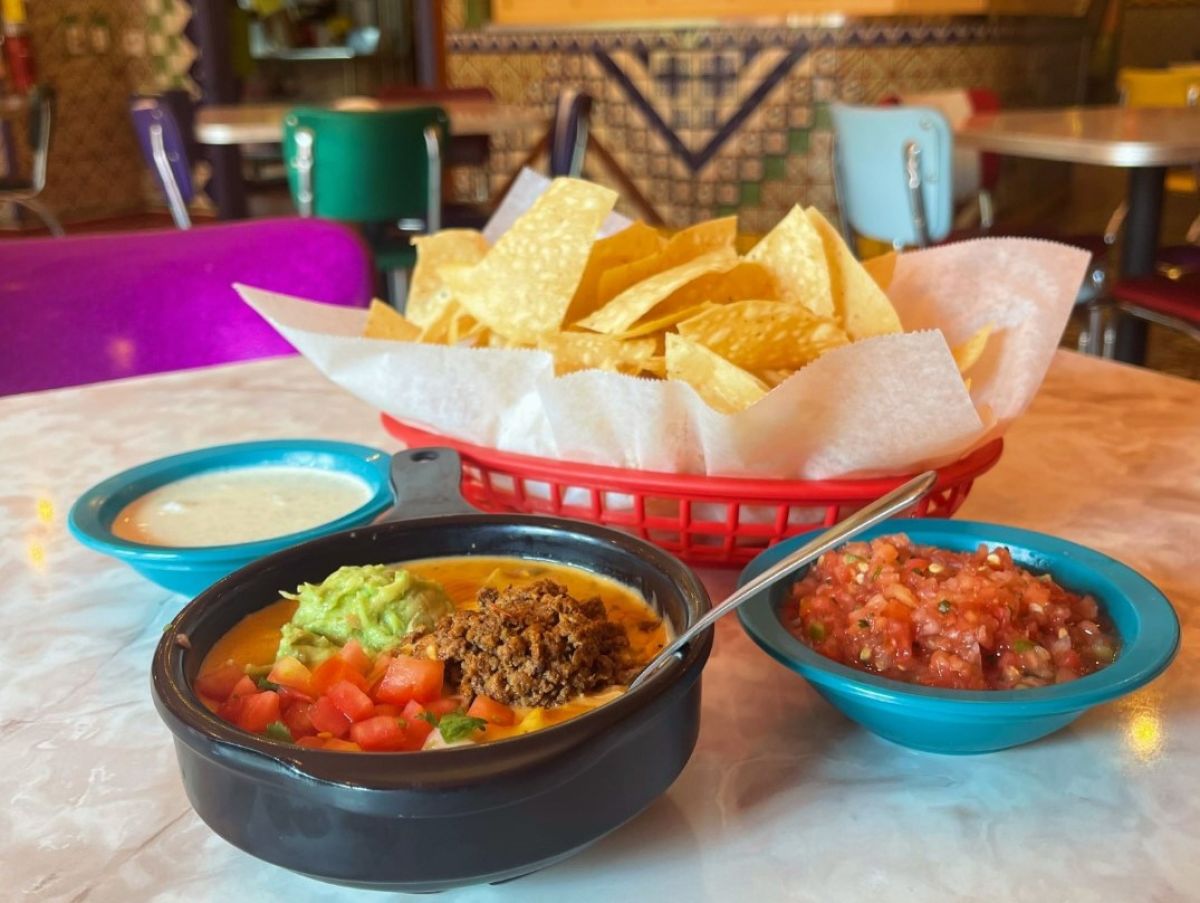 Now for the new stuff! Think seven-layer dip...Chuy's style...IYKYK. The Lil' Chuy Gooey is layered with refried beans, queso, lettuce, pico and ground beef, topped with sour cream, guac and jalapenos. It may sound like a dream, but it's the real deal.
Last, but certainly not least the Boom-Boom-Pow! This layered dip is a vegetarian twist on the Lil' Chuy Gooey. It's made with our fan favorite spicy Boom-Boom sauce mix, packed with roasted New Mexican green chiles, tomatillos, green onions and cilantro, blended up and mixed with melted cheese.
Go ahead and get carried away by all this ooey gooey, cheesy goodness 🤤
Food talk making you thirsty? Check out a few new additions to our bar menu.
Try our Paloma with Cazadores Reposado Tequila, Deep Eddy Ruby Red Vodka, Owen's Grapefruit, and fresh lime juice. It's just ... ✨yes✨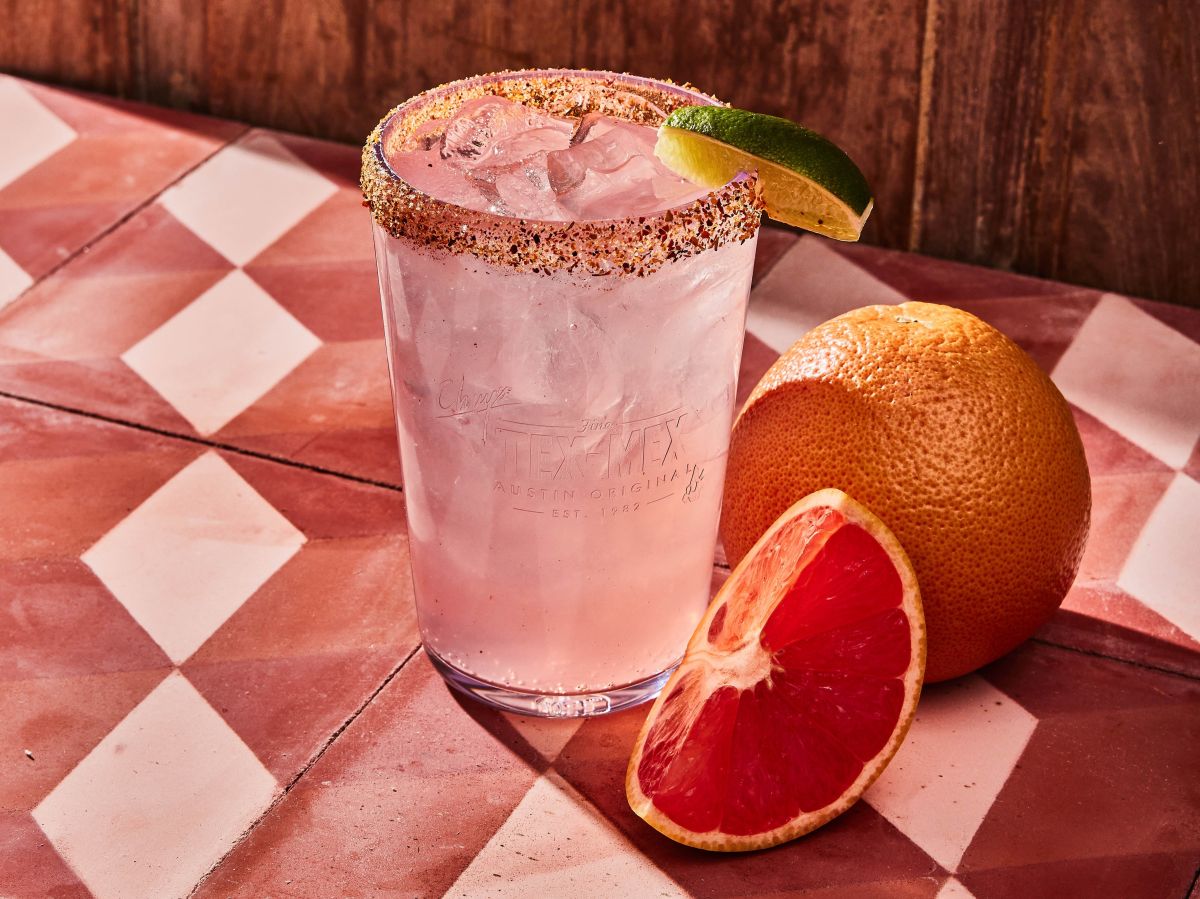 By George, the Strait Skinny is back, and it is here to stay! Made with Codigo 1530 Blanco Tequila, shaken with fresh lime juice and lite simple syrup, the flavor's all here in this 'rita! You wouldn't know it was Skinny unless we told you.
Guess we just did...well, spoilers 🤷
Didn't get to try our Wild Berry Mexican Mule? You're in luck because it's back on the menu! Teremana Blanco tequila, blackberry and raspberry purees, fresh lemon juice, topped with Owen's ginger beer, you'll definitely feel the kick from this drink!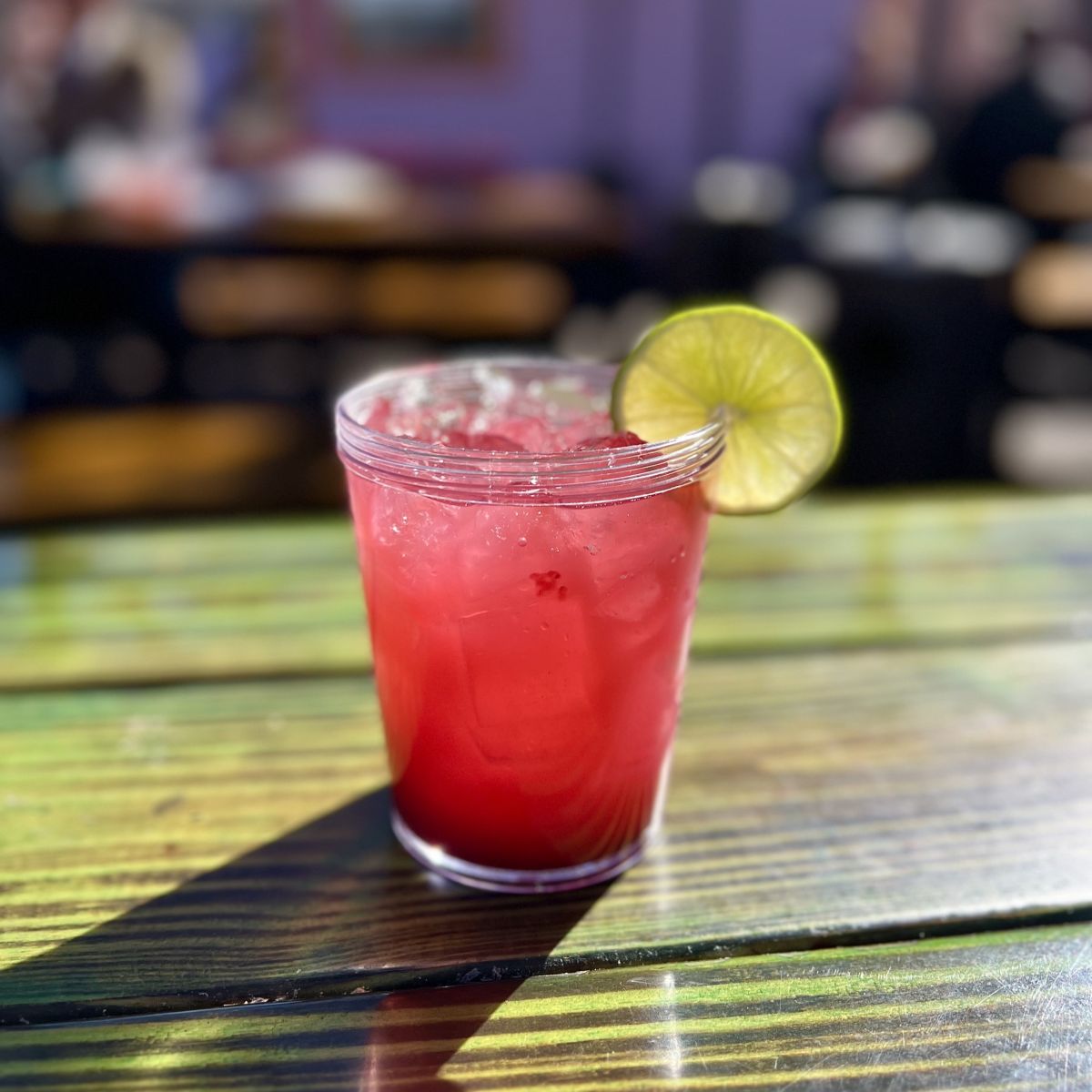 Feeling peachy keen? Check out our new Smashin' Peachy 🍑 made with Botanist gin, Don Julio Blanco tequila, peach puree, fresh mint, and Owen's Ginger Beer. It really is smashin'!
You can't go wrong with our famous signature 'ritas. (Pro tip - sweeten up your rocks 'rita with Blackberry, Mango, Peach, Raspberry or Watermelon puree)
And yes, we're just as excited as you are. Find your local Chuy's HERE to see our specials!
*Available at participating locations