Make it a Howdy Holiday
Get into the spirit of the season with some gift cards, some Tex-Mex and definitely another trip to Chuy's soon! Gift cards make the perfect gift because, well... you can't wrap Queso.
Spend $50 on gift cards from 11/20/2023 through 12/31/2023 and receive $5 in Chuys Bucks*!
You can buy them at your local Chuys or online here .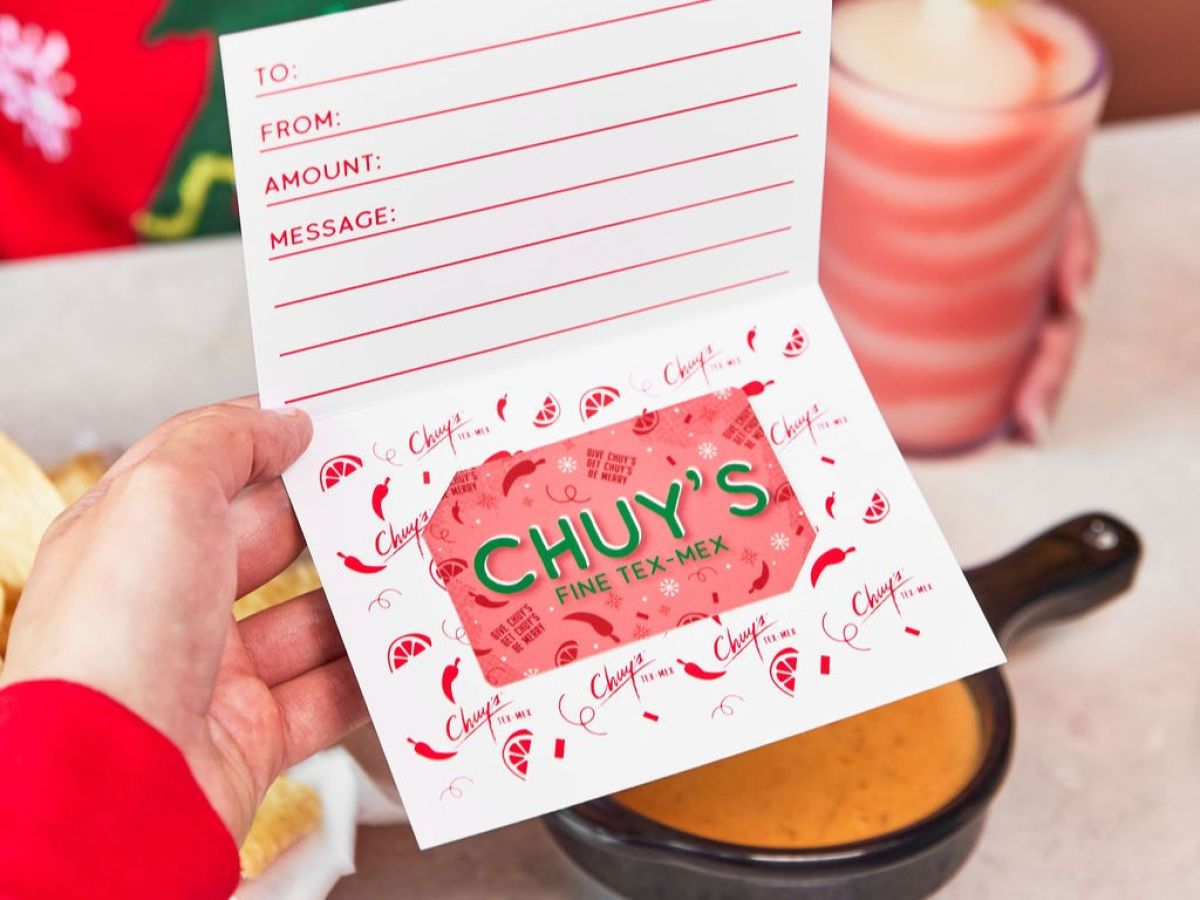 With our handmade tortillas, from-scratch sauces and fresh squeezed lime juice in every margarita you cant go wrong with a Chuy's gift card. We've got huge portions at great prices, making your money, and your gift, go a long way.
*Chuy's Bucks are redeemable from 1/1/2024 through 3/31/2024 in-store and online!